How a pay cut can help your career path | Identifying mannerisms that turn off potential employers | Tips for networking after a move
Created for eleccion@yahoogroups.com | Web Version
How a pay cut can help your career path
Taking a pay cut can help your career when you use it to help refocus your goals, reassess your value, manage your work-life balance and even improve your budgeting skills, writes John Rampton. Making less money also allows you to look into new industries and opportunities you might have missed while seeking jobs based mainly on salary.
Fast Company online
(9/26)
Identifying mannerisms that turn off potential employers

(Pixabay)
Unconscious mannerisms and gestures could cause employers to overlook an excellent resume or interview, according to image consultant Isabel Schuermann. Schuermann helps job seekers by videotaping them during mock interviews to help them identify issues they may not be aware of.
BBC
(9/27)
Discover the MBA that's as innovative as you are.
Discover the MBA that's as innovative as you are. Become a leader in today's fast-paced, global marketplace with Philadelphia University's Innovation MBA. This fully online degree is grounded in collaboration and problem-solving, preparing you with the advanced business skill sets you need for success. Learn more about this dynamic program here.
White paper: Create effective enterprise training programs
The top two learning priorities for companies are product training and compliance. Are your teams — your internal workforce and your external partners— prepared to do this? If not, how much money is this costing you?
Read the whitepaper now
| | |
| --- | --- |
| Original news, insights, analysis and best practices from SmartBrief.com | |
How to get resumes past applicant-tracking systems
Many employers are using applicant-tracking systems, so it's important to tweak your resume to make sure relevant keywords are featured prominently, writes Sharon Florentine. Including a list of keywords in a smaller font and offering a specific geographical location can also help you get past the resume-filtering program.
Computerworld
(9/26)
A brief history of debate-night zingers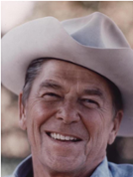 (Wikimedia)
Presidential debates tend to be remembered for the zingers that get slung back and forth. This article recaps some of the best, from Reagan's quips about his opponent's age to Lincoln's claim that his rival's positions were "as thin as the homeopathic soup that was made by boiling the shadow of a pigeon that had starved to death."
CNN
(9/26)
Arriving at one goal is the starting point to another.
John Dewey,
psychologist and philosopher
__._,_.___
---
Posted by: "SmartBrief on Your Career" <yourcareer@smartbrief.com>
---
---
Have you tried the highest rated email app?
With 4.5 stars in iTunes, the Yahoo Mail app is the highest rated email app on the market. What are you waiting for? Now you can access all your inboxes (Gmail, Outlook, AOL and more) in one place. Never delete an email again with 1000GB of free cloud storage.
---
.
__,_._,___